Winter vacation in the Pusteria Valley: a paradise for snow lovers
Hotel Waldrast in the winter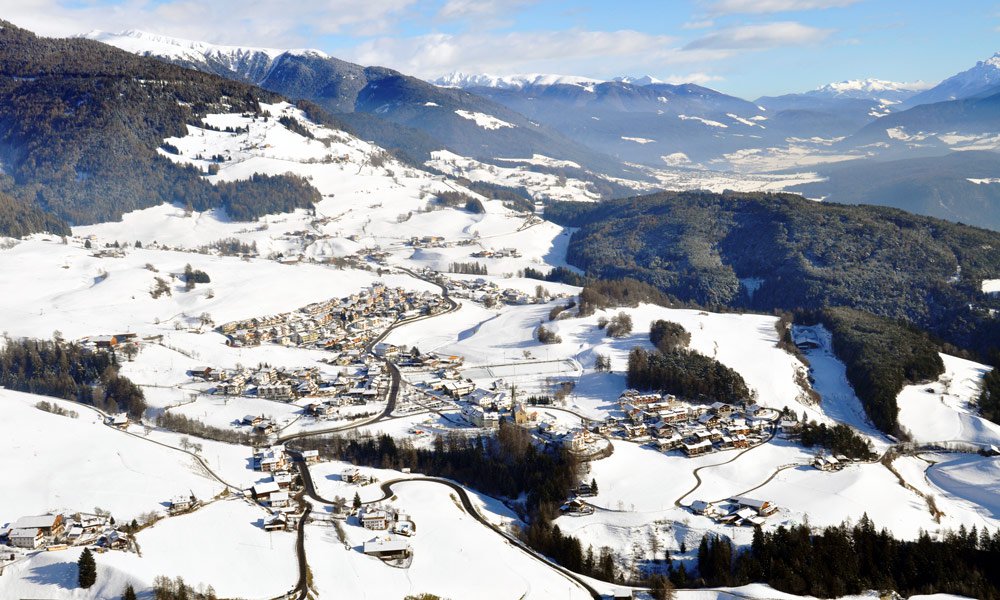 Visit us in the winter at the Hotel Waldrast and enjoy the gorgeous winter landscape during the day, while in the evening you may heavenly relax and unwind in our elegant spa area. From your accommodation, you may admire the snowy mountain peaks and enjoy the glorious sunshine in Terento. Your winter holidays in the Pusteria Valley will certainly turn into an unforgettably beautiful memory!
Comfortable rooms for maximum comfort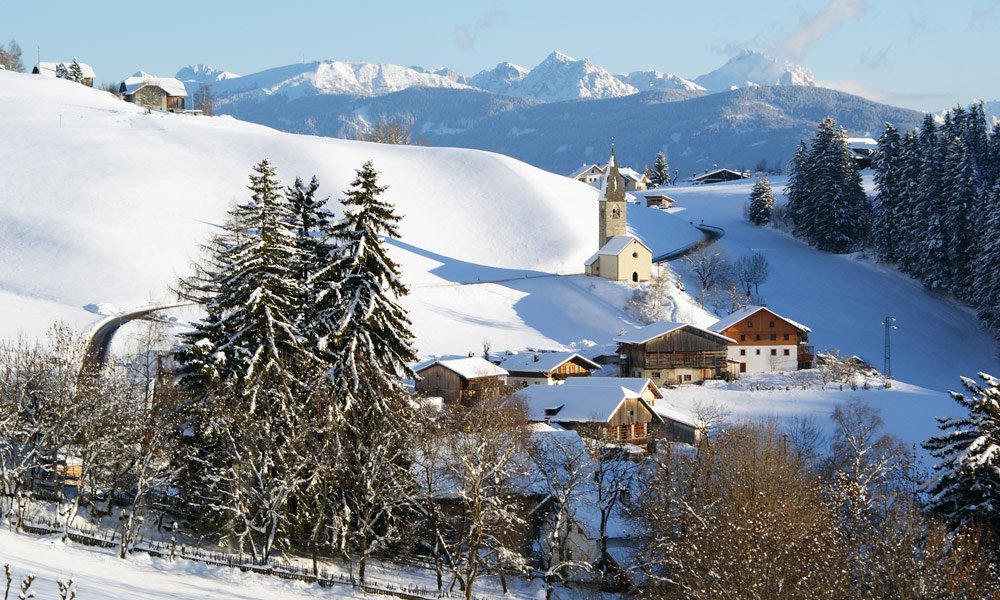 The wellbeing of our guests is our highest priority. Therefore, we strive to offer all our visitors maximum comfort, which is why we provide rooms in five different categories to suit every need. We have rooms for single travellers, as well as for couples or even entire families. The rooms are nicely decorated and equipped with quality furniture and many other amenities, thus, you will feel like home. Each of our rooms has a private balcony, where you may admire the truly unique view of the overwhelming mountain panorama.
Skiing fun for the entire family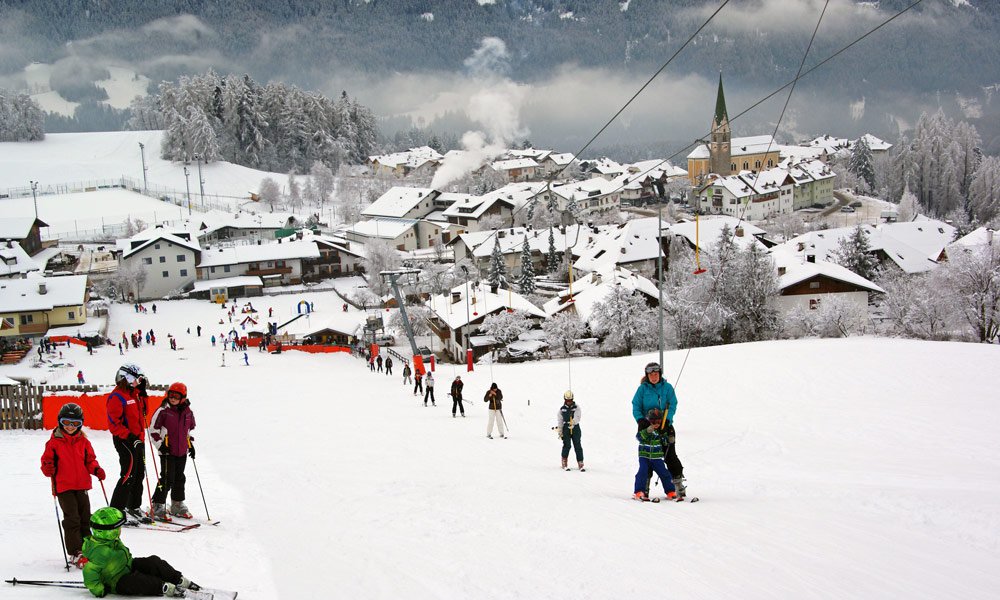 In the village of Terento, you will find a panoramic ski lift. Here you can spend a whole day in the snow with your family. Beginners may participate in courses with friendly instructors, while children can enjoy the play area on the magic carpet, and experienced skiers may race down the well-groomed slopes. Skilful skiers and snowboarders may visit the nearby ski area Plan de Corones and whiz down black slopes or even take a ride on the cable car to the Dolomites and return to Plan de Corones on their skis. The Plan de Corones is the most popular ski holiday destination in South Tyrol. Don't miss the advantages this marvellous location has to offer. The ski areas in the region are linked to one another, thus, you have the possibility to make trips to other mountains in the holiday region, such as Mount Chiusetta. Enjoy the variety offered to you by a winter holiday in the Pusteria Valley!
What else can you experience during winter holidays in the Pusteria Valley?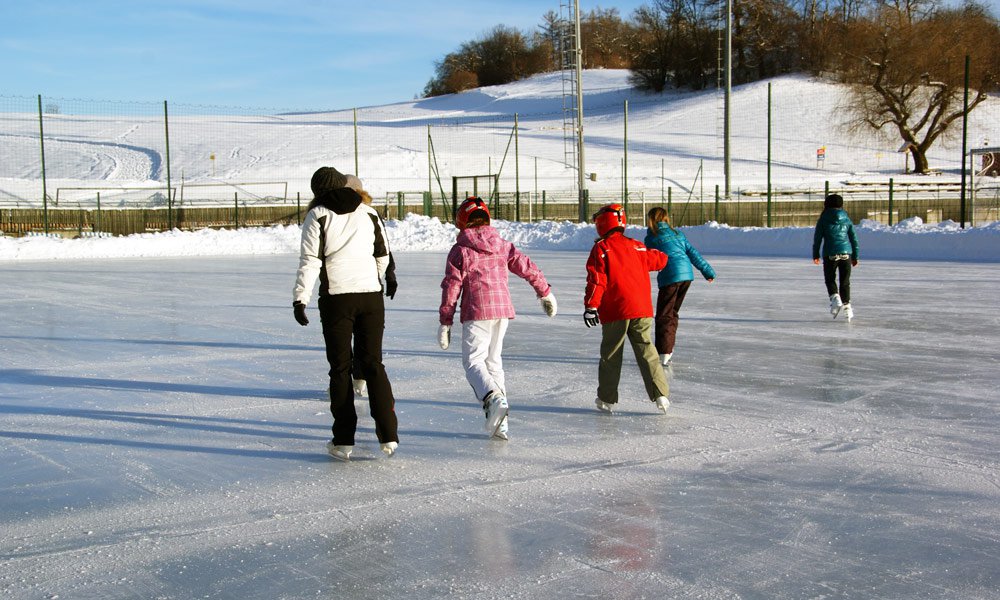 Skiing is certainly not the only winter activity that you can pursue during your vacation. Ice skating in the village centre of Terento or a day on the natural cross-country trails in Terento, are other excellent options. Take a winter walk or snowshoe hike, for example to the Pertinger Alm, or have fun on the toboggan run – during your winter vacation in the Pusteria Valley you may enjoy various possibilities!