Hotel Waldrast: your hiking hotel at Plan de Corones
Hiking at Plan de Corones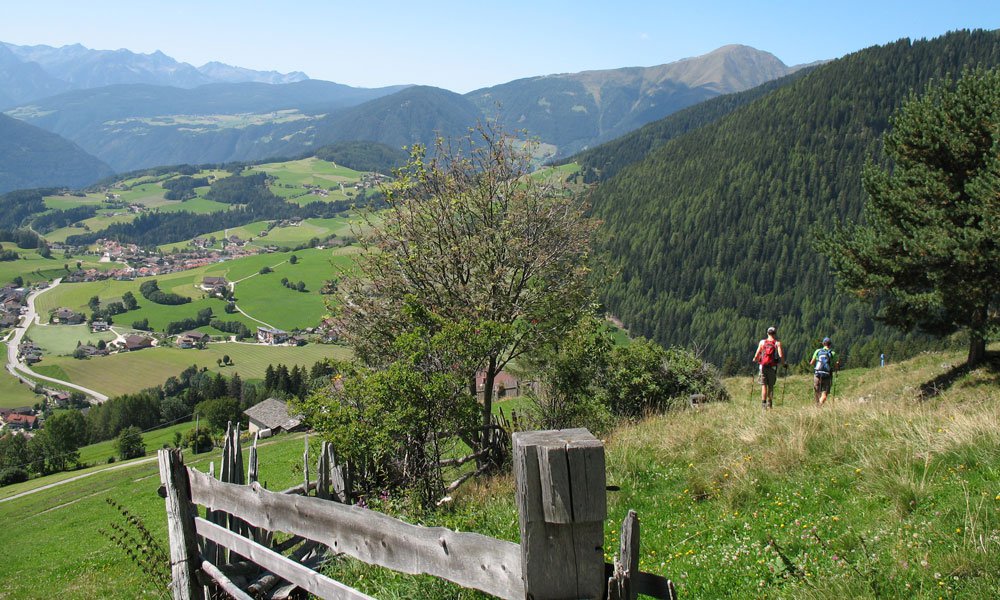 The Pusteria Valley is a paradise for hikers of all ages. Many trails of varying difficulty take you to remote pastures, past old grain mills and rustic huts, crystal clear mountain streams and blossoming meadows. Your efforts will be rewarded with stunning mountain panoramas and with an afternoon snack in one of the many alpine lodges. Starting from the Hotel Waldrast – your hiking hotel at Plan de Corones – you may embark on an enchanting panoramic trail. Walk along the "sun road" past the Tirolerhof, across Hohenbichl up to the famous Pusteria Valley mountain pyramids and back. Along the way, you may breathe in the fresh mountain air and enjoy the views of the village and the mountains. Another possibility is a mountain tour via the lodge Tiefrastenhütte to the peak Eidechsspitze in the Fundres mountains: From the village of Prato alla Drava you may walk along a forest path to the lodge Tiefrastenhütte, and then past lakes and fields of boulders to the peak Eidechsspitze. We also recommend the "butterfly path" San Sigismondo: Enjoy nature accompanied by South Tyrol's colourful butterflies!
Hiking and climbing at Plan de Corones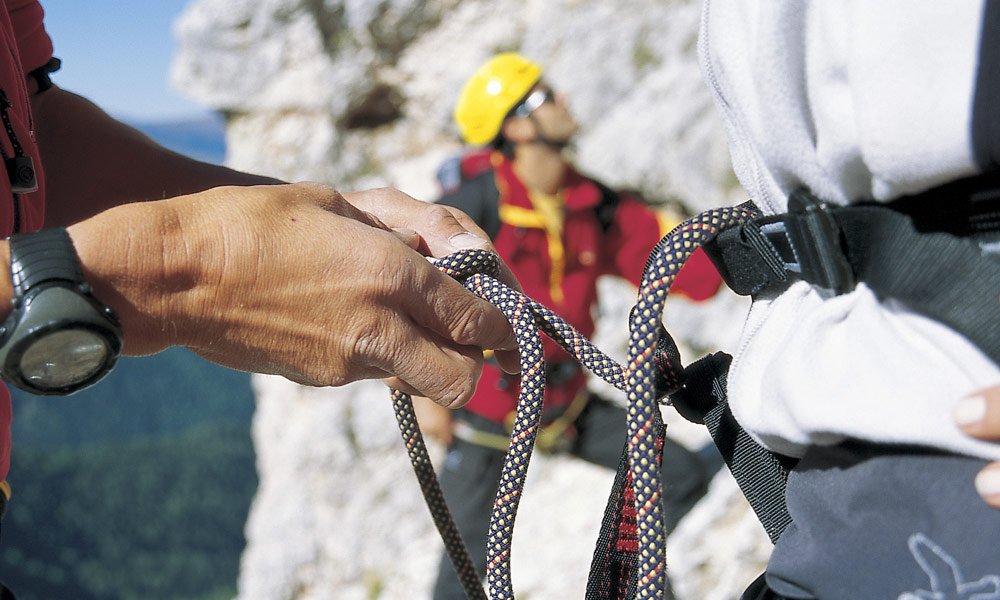 For climbers and mountaineers, the Pusteria Valley with its rugged cliffs offers sheer unlimited possibilities. Near your hiking hotel at Plan de Corones, sports climbers will find the natural climbing gardens in Villa Santa Caterina, San Lorenzo and Campo Tures. There, you may safely climb to your hearts content and reach lofty heights. At the Adventure Park Kronaction, your children will have plenty of fun. Well-trained staff and climbing instructors will take good care of beginners. The Aurina Mountains and the Dolomites invite experienced mountaineers to enjoy long or even multi-day mountain tours. Many routes of varying levels of difficulty lead you into the Dolomites along alpine paths through the beautiful mountains, they offer welcome challenges and reward you with the majestic sight of the striking peaks. These demanding tours are sheer endless, and you have the opportunity to combine mountain climbing with glacier tours and free climbing.