Bicycle tours in the Pusteria Valley
On the road by bicycle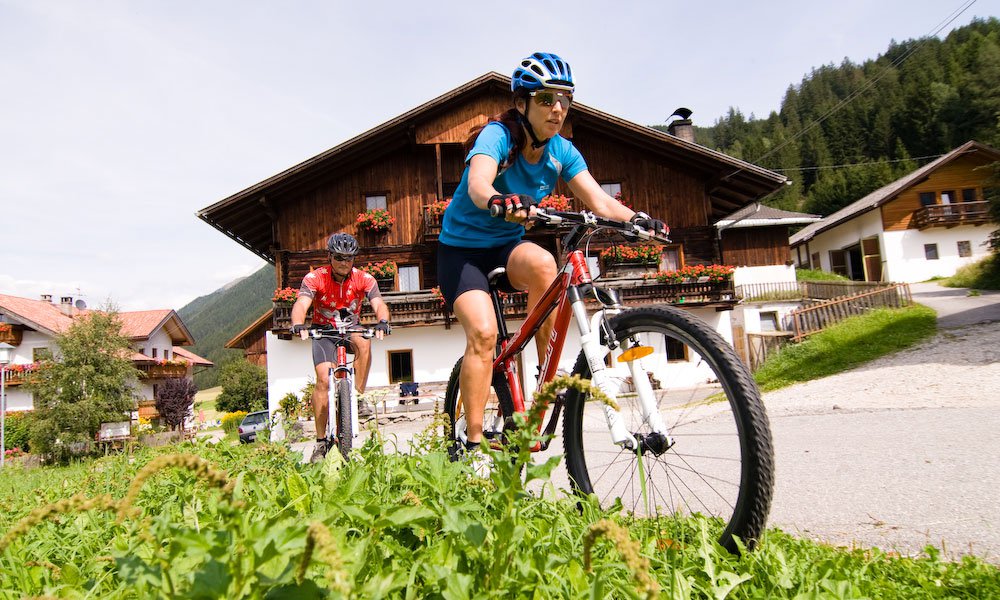 During your summer vacation, there are yet many other things to do besides hiking and climbing: How about bicycle tours or mountain biking in the Pusteria Valley? You don't even have to bring your own bike. At many rental stations along the Pusteria bike path, there are different facilities, such as Rent-a-bike, where you may rent quality wheels for yourself and your family and admire the beautiful scenery on the bicycle. On these trail bikes, you may enjoy even more extensive tours: The Bike & Hike offer by the regional railways was created to allow riders and their bikes to travel even more comfortably. Extra wide doors and suitably equipped platforms allow easy access and transfer. Thus, the Pusteria Valley offers great biking fun!
Tips for bicycle and mountain bike tours through the Pusteria Valley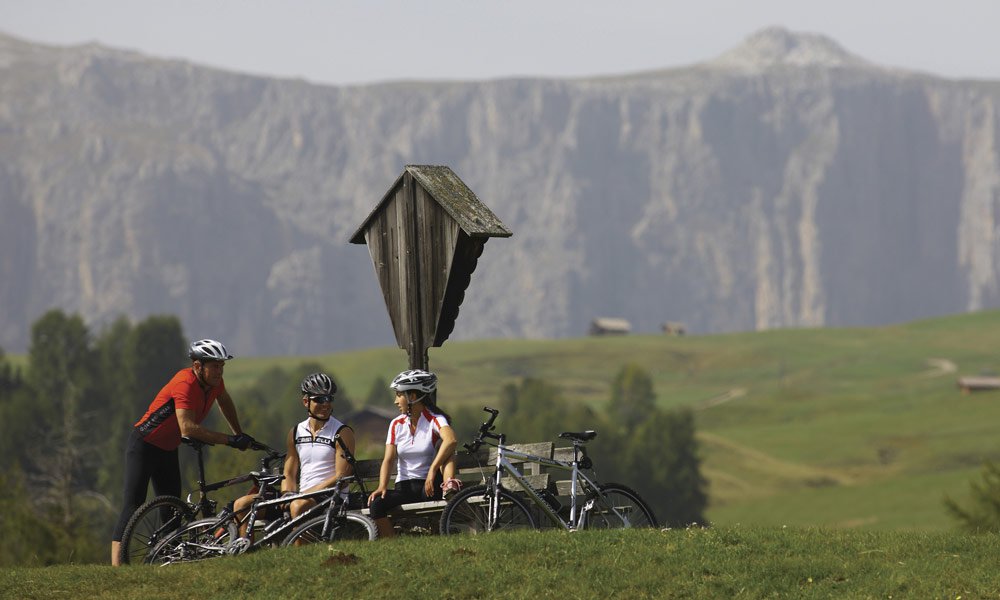 If you wish to take a nice trip by bike, we recommend the Pusteria Valley bike path along the river Rienza. You don't need to stay on the main road across the valley: Take one of the side roads and discover unknown areas and villages, exploring the Pusteria Valley on your own. By the way, you can combine this tour with a wonderful train ride. For mountain bikers, we recommend a tour starting from Terento to the Untere Pertinger Alm, a popular destination above the Pusteria Valley sun terrace. You start from the village centre of Terento and continue the tour to the Pertinger Alm. Along the way, you may enjoy a magnificent view of the villages along the "sun road" and the Plan de Corones. You can also extend the tour to the Obere Pertinger Alm, while the insatiable biker may even conquer the peak Amjoch.