Meet our kitchen chef Armin Obexer
Every day, Armin Obexer prepares fresh dishes for you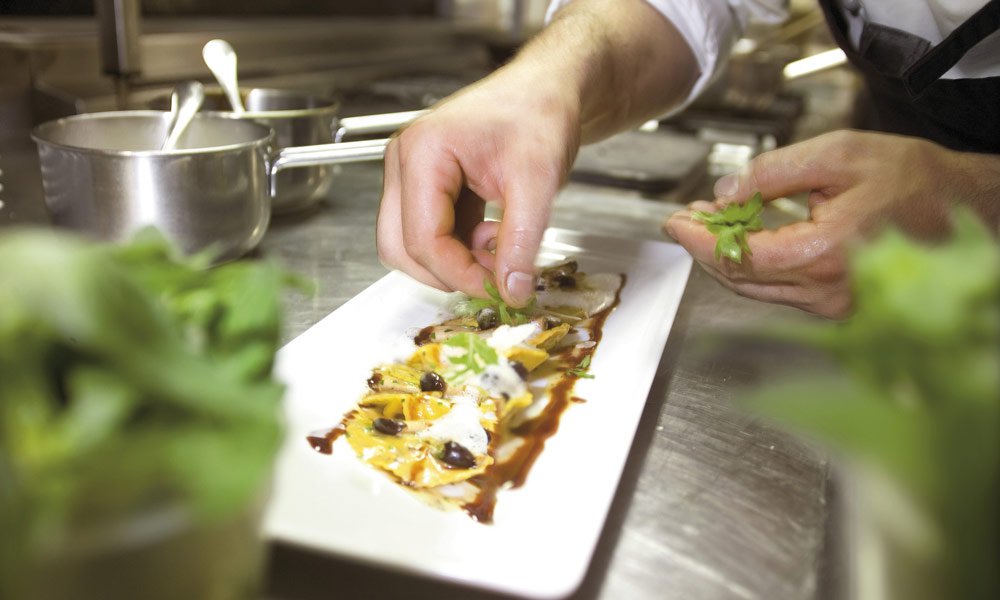 The priority of our kitchen chef Armin Obexer is your dining pleasure. Thus, he uses only fresh goods, local produce and other products of the highest quality for his culinary creations. Armin Obexer's kitchen stands out for excellent Pusteria Valley specialties as well as for sophisticated Mediterranean and Italian dishes. In our panoramic dining room and our light-flooded conservatory he serves his delicious creations, and guarantees true culinary delights. We are happy to recommend the perfect wine to accompany the tasty dishes. In our wine cellar we store typical wines from the Pusteria Valley region as well as other great choices.
Ziachkrapfn & Puffa – Mozzarella & Gnocchi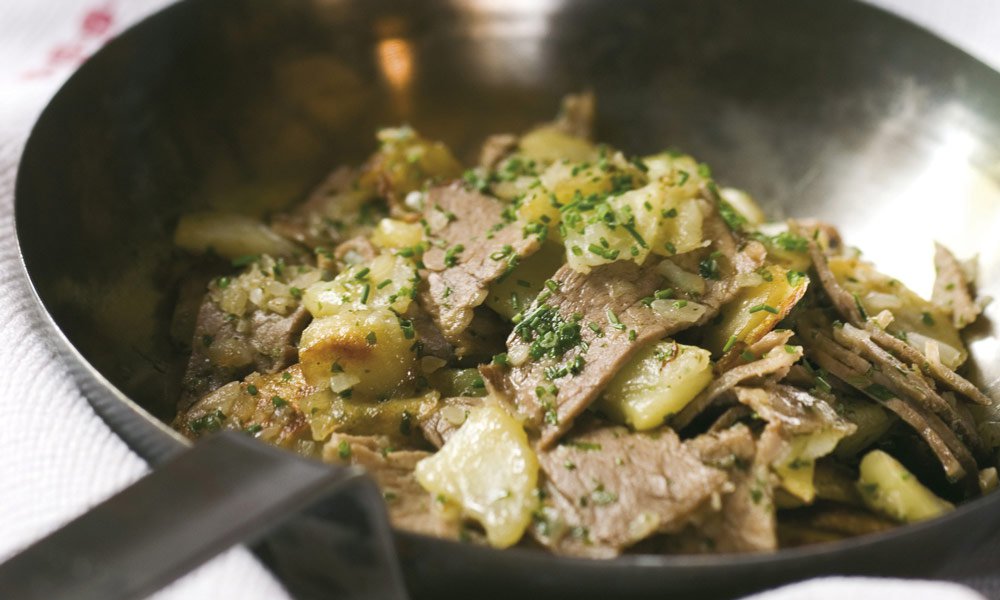 At the Hotel Waldrast, we give great importance to fresh ingredients and the combination of traditional South Tyrolean and Mediterranean cuisine. Take a culinary journey through South Tyrol and discover new dishes. You should definitely try our Speck, the South Tyrolean bacon. Salt, pepper, bay leaves, juniper and rosemary give it its typical aroma during the maturation period. Speck is used, for example, in coleslaw and bacon dumplings, which you will find on our menu. The Pusteria Valley offers so many local ingredients, thus, many dishes are potato or grain-based. Taste the delicious Kirschtakrapfn, Tirschtlan, Riblah with applesauce or Graukassuppe. The Pusteria Valley bread types are very different from normal bread: the long baked Schüttelbrot crunches at every bite, and the Paarlbrot (rye bread) will caress your palate with aromas of fennel seeds, cumin and fenugreek. The bread perfectly accompanies the Pusteria Valley mountain cheese, or the aromatic South Tyrolean honey. However, our kitchen chef Armin Obexer will serve new culinary delights every day. Look forward to a great variety, also with fine Italian classics, such as ravioli, spaghetti and mozzarella. You will enjoy every single meal!