Your hotel with pool in South Tyrol
Swim a few laps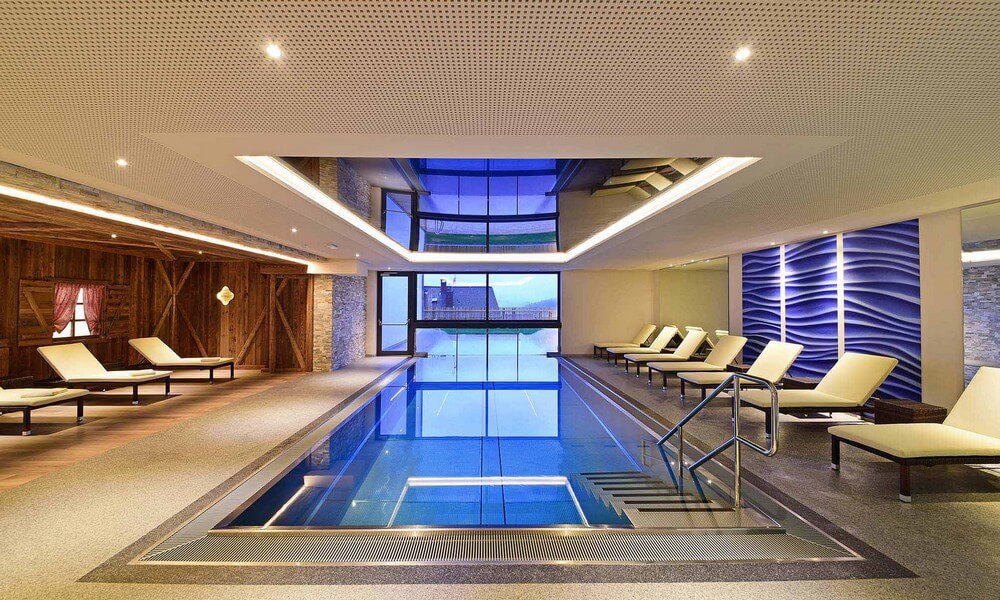 In the summer, there is nothing better than just comfortably relax on a lounger, enjoying the sun, and from time to time to take a refreshing dip! At the Hotel Waldrast, your hotel with swimming pool in South Tyrol, you may heavenly unwind. We offer you a clean and beautiful, heated outdoor swimming pool, which is at your disposal every day, even in the evening, after an eventful day in the Pusteria Valley. The 4 x 13 m pool is perfect for swimming a few laps or simply to have fun. Especially your children will be thrilled once they discover that they will stay in a hotel with pool!
Swimming in the pool, in the summer and in the winter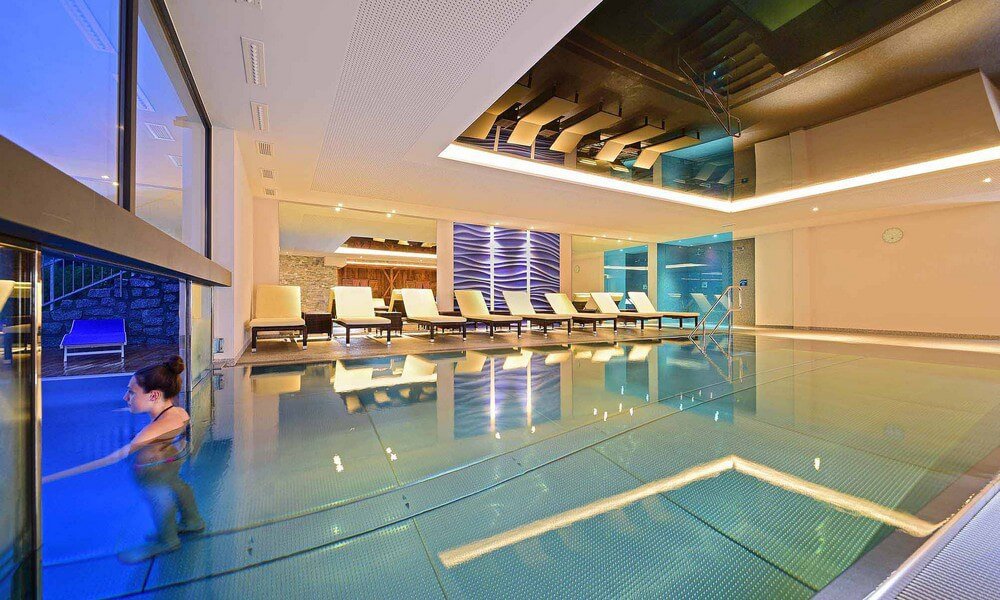 Even our winter guests may enjoy swimming, and the refreshing effect of a dip in the pool: At the Hotel Waldrast besides an outdoor pool, there is also an indoor pool. Just imagine: You come back to the hotel from a ski trip at Plan de Corones and just want to relax. How lucky that our heated pool is waiting for you! Outside, the bright stars twinkle in the sky above the majestic mountains, it's snowing, and the snowflakes sparkle in the moonlight, while you leisurely swim a few laps in our pool and remember the events of the day. Our swimming pool offers you the perfect opportunity to round off the day with an extended bath and to be fit for the adventures that await you the next morning. Book your accommodation at the Hotel Waldrast and benefit from the advantages of your hotel with pool in South Tyrol!