Rafting adventures in the Pusteria Valley
Pure adrenaline!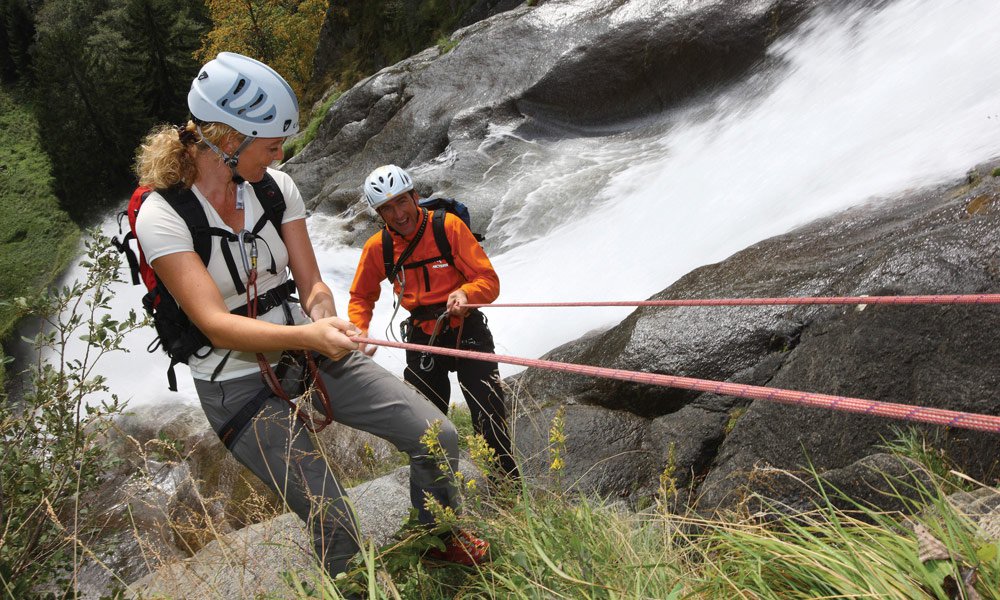 The most adventurous holidaymakers want variety and ever new challenges. In the Pusteria Valley you will find both: Besides challenging climbing tours or mountain biking, the various rafting and canyoning clubs offer you exciting and diverse trips. White-water tours in the rocky canyon landscape of the river Rienza with its cascading waterfalls and crystal clear glacier water are offered by different providers in the period from May to October. In the holiday region Plan de Corones, however, you can also book family-friendly rafting trips through calmer waters – depending on your taste and needs, there are various options.
Rafting & canyoning in the Pusteria Valley
The tour operator Kreativ Raft provides experienced and well-trained rafting guides. The guides will wait for you at Lake Issengo, and then take you through the South Tyrolean white-water into untouched nature, offering you an experience you will not easily forget. The operator Dolomite Activ offers not only rafting but also many other activities: Combine rafting with canyoning and climbing tours, putting your skills to the test! The headquarters of Dolomite Activ are located in San Lorenzo. There is a shuttle service for guests, which picks you up at your accommodation in the Hotel Waldrast and after an adventurous day in South Tyrolean wild waters and gorges brings you back to the hotel. If you are interested in more offers concerning canyoning and rafting in the Pusteria Valley, please contact us. We can advise you and recommend the right operators.