Enjoy your relaxing vacation in Terento
Relax at the Hotel Waldrast
Our Hotel Waldrast offers many amenities, so you may relax and unwind. A special feature are our well-kept gardens and the lovely terrace. Here you may enjoy the many peaceful hours of sunshine in the Pusteria Valley. During your holiday you finally have time to let go and simply indulge. There is no hurry, no one is waiting, there are no dates or deadlines that you need to respect. And even though there are many things to discover in the Pusteria Valley, you may also spend serene hours in the hotel and relax on the sun terrace and in our garden. Breathe in the fresh mountain air, enjoy the scent of flowers and admire the view of the striking mountains of the Pusteria Valley. The Sarentino Alps and the Plan de Corones offer truly spectacular views. Guests may sunbathe on our lawn and read a good book. Or simply indulge in your thoughts. At the Hotel Waldrast you will spend the relaxing vacation you deserve.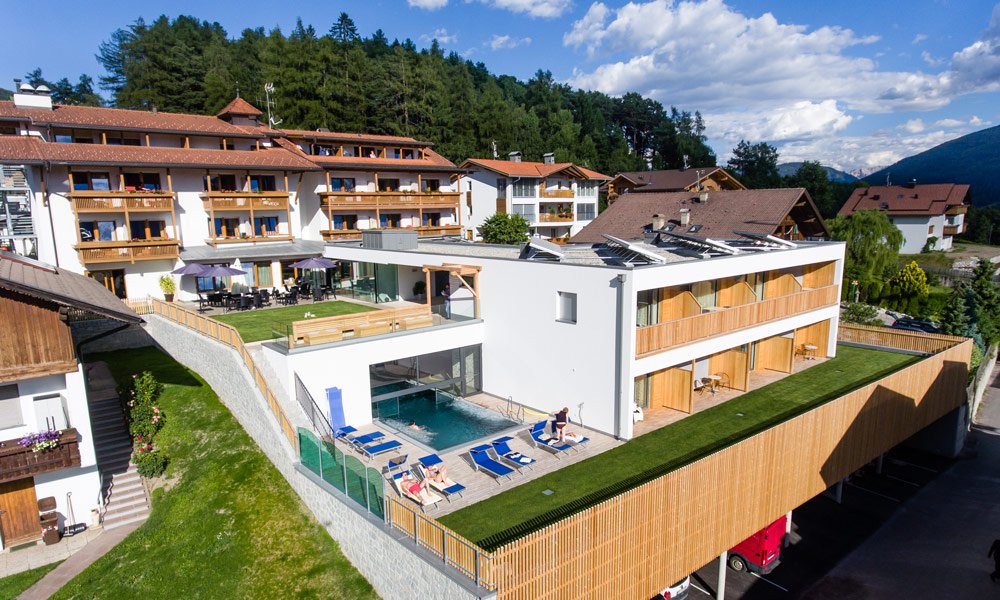 Sunbathing, swimming or drinking coffee: There are many ways to relax!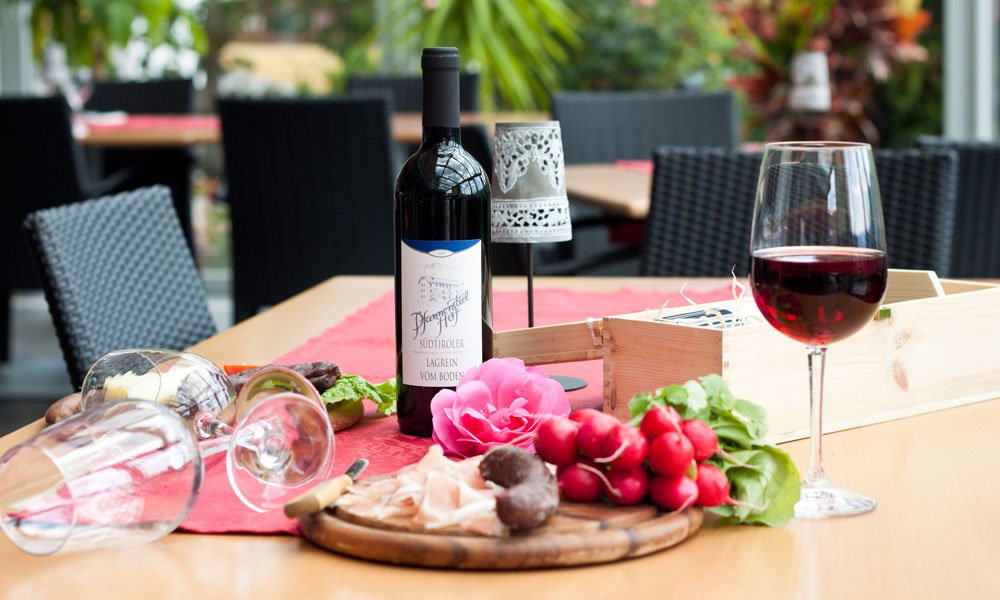 Not only during the summer our comfy terrace and a well-kept garden invite you to relax and enjoy. Our heated outdoor swimming pool invites you to swim a few laps or splash around with your children. While the kids have fun in the cool water, you can enjoy a delicious Italian coffee and homemade cakes on our terrace. After all, a vacation is not only about peace and relaxation, but also includes the culinary delights that you will enjoy at the Hotel Waldrast in Terento.