Snowshoeing at Plan de Corones: a unique experience in the untouched nature
Hike across snowy landscapes in the Pusteria Valley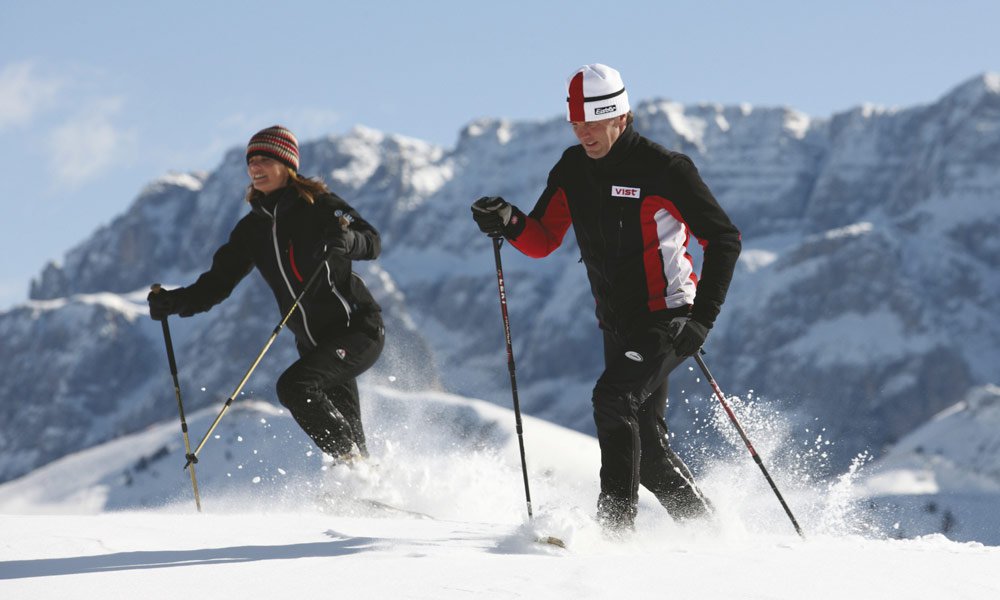 If you would like to experience the Pusteria Valley around Plan de Corones also off the beaten tracks, a snowshoe hike at Plan de Corones is the right choice for you. Whether you prefer short or long snowshoe tours, in the Pusteria Valley you will find the perfect itinerary. You may choose among leisurely and relaxed snowshoe hikes across flat and even landscapes and demanding tours into the mountains. Sportier snowshoe fans may, for example, take a day trip in the high plains of the region and enjoy the magnificent views on the majestic 3000-m peaks of the mountain ranges. Sign up for a guided snowshoe hike and climb one of the many peaks; and afterwards, you may take a break in an alpine hut and enjoy hearty Pusteria Valley specialties. In any case, on your special snowshoes you will walk across completely untouched natural landscapes; you will admire various spectacles of nature, explore the area and discover something new around every corner. You will be enchanted by the snow-covered landscape around the Plan de Corones and take memories back to your daily life that you will remember for a long time.
Ski tours in the holiday region Plan de Corones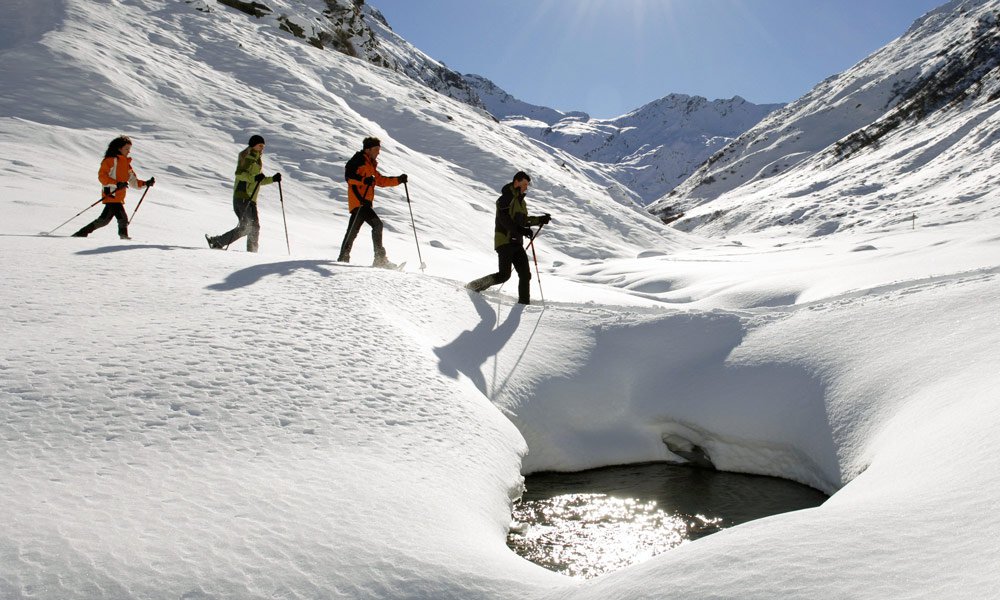 As an alternative to snowshoeing you may also opt for ski touring. From Riscone, for example, the beautiful AVS Path leads through the snowy coniferous forest all the way to the peak of Plan de Corones. For the ascent you need touring skis, which can be rented at various locations. Once you've reached the top of the mountain, you may take a rest in one of the alpine huts and enjoy a delicious South Tyrolean meal before returning to the valley on the Sylvester slope or the Herrnegg slope. A small tip: Every day at noon, the peace bell Concordia rings at the peak of Plan de Corones. Don't miss it!