Relax and unwind in your spa hotel Pusteria Valley
Relax in the spa area at the Hotel Waldrast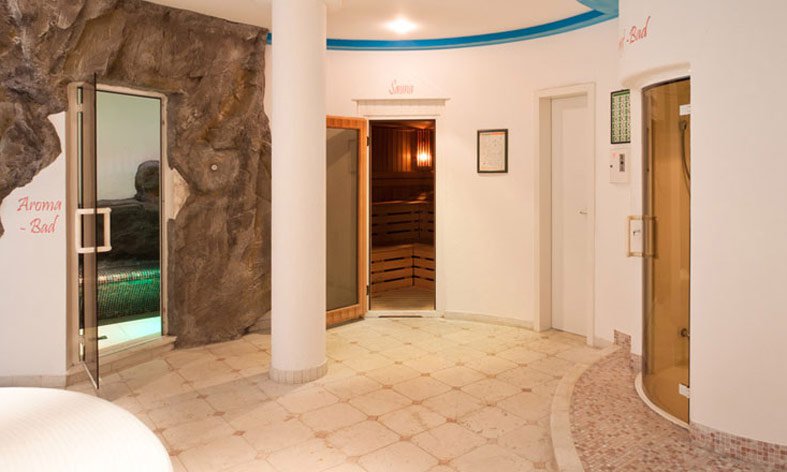 At last, you may enjoy your well-deserved vacation in the Pusteria Valley, where you can relax and unwind. In order to offer you deep relaxation, the Hotel Waldrast has a spacious and high-quality spa area, which is available every day. In our wellness oasis you may heavenly indulge: Next to a sauna, we also offer a Turkish steam bath and an infrared sauna, where you can rest your tired muscles after a hike. The Turkish bath, also called Hammam, has beneficial effects on body and mind. The pleasant steam and rinsing your body with alternating hot and cold water have a regulatory effect on your blood pressure and prevent respiratory diseases. A steam room also has a purifying effect: toxins are effectively removed from the body and the skin, and you will feel like a new person. It is also able to strengthen the immune system, so you may prevent colds and flus.
Sensual pleasures in our spa oasis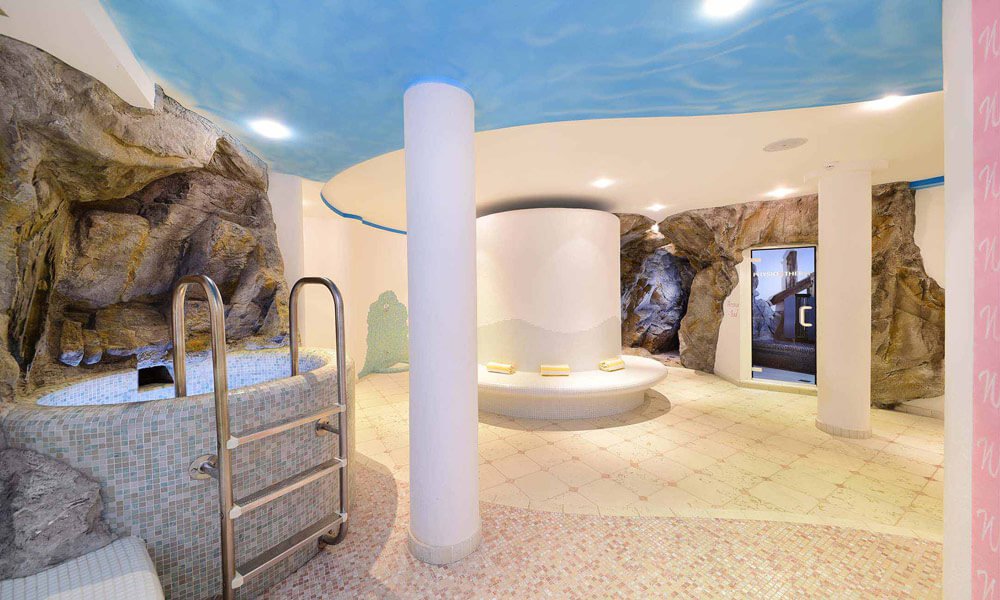 A spa area offers not only healthy treatments, but also sensual pleasures and deep relaxation; thus, beside a steam room and a sauna there is yet much more for you to discover. In our hot tub you may have a good time and indulge your thoughts while your body is bathed by the warm water. Breathe in the soothing scents in our aroma bath. An adventure shower, an exotic rock shower and our solarium complete the offer. Our oasis of tranquillity offers many opportunities to relax after an exciting day of hiking or skiing at Plan de Corones at the Waldrast Wellness Hotel Pusteria Valley.