Wellness at Plan de Corones – Unwind in our Finnish sauna!
Finnish sauna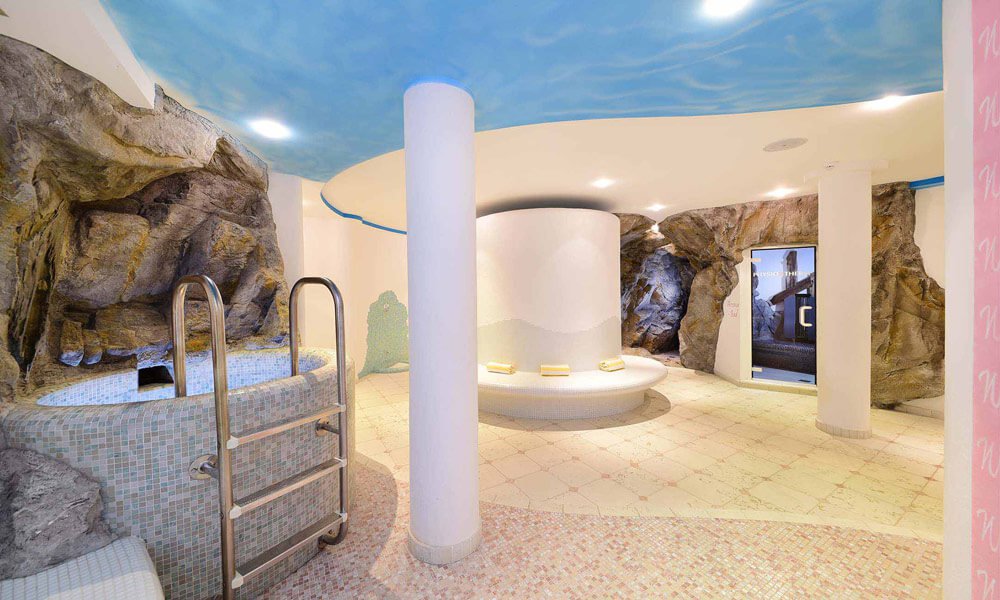 The Hotel Waldrast offers a spacious and beautiful spa oasis with many different amenities for your relaxation and your well-being. In our spa area, you'll find a Finnish sauna, and a relaxation room. We installed a typical Finnish sauna for our guests, so they can enjoy spa pleasures at Plan de Corones. Since centuries, sauna sessions are considered a proved and effective cleansing ritual, which strengthens and harmonizes body and soul. The heat bath unfolds its special effects through the very hot and dry air, which ensures maximum muscle relaxation and complete detoxification. Not only athletes and people with physical ailments may benefit from a sauna treatment. Even persons without any complaints will feel the pleasant relaxation effect.
Finnish sauna, cold baths and relaxation room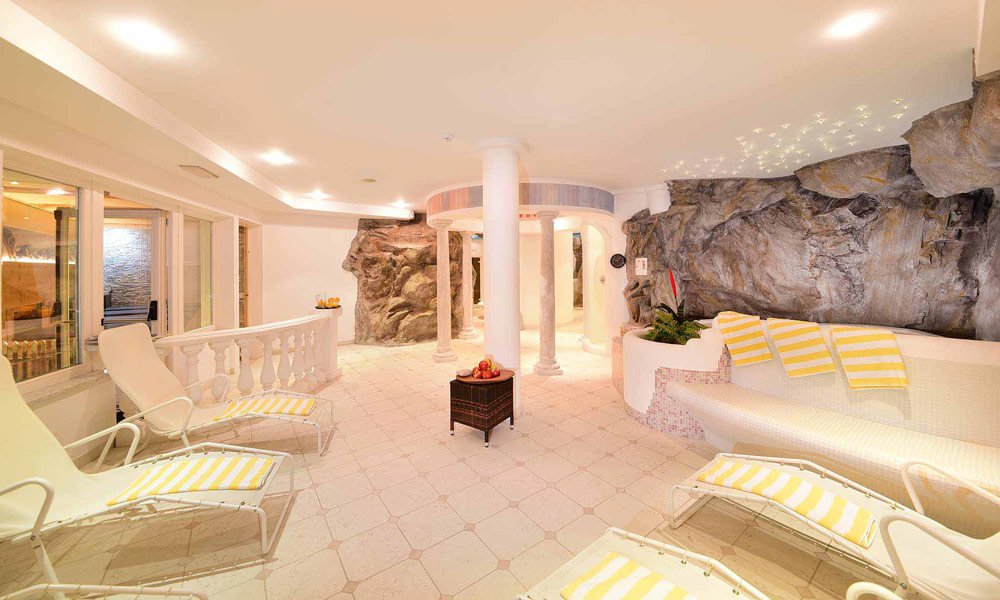 A session in the Finnish sauna ensures an overall improvement of your health condition: The skin is cleansed and regains its elasticity, almost like a fountain of youth. Your immune system and your defences are strengthened, the airways freed, your circulation is regulated and your metabolism stimulated. Spend about eight to 15 minutes in the Finnish sauna, then take a cold bath and start the cooling phase. Afterwards, you may relax in our chill-out room next to the sauna area. Repeat this procedure up to three times in order to experience the full effect of the sauna. Enjoy wellness at Plan de Corones and unwind from a day at the ski resort or prepare yourself and your body for a challenging hike on the following day!