With the HolidayPass Premium across the Pusteria Valley
We provide your Holiday Pass Premium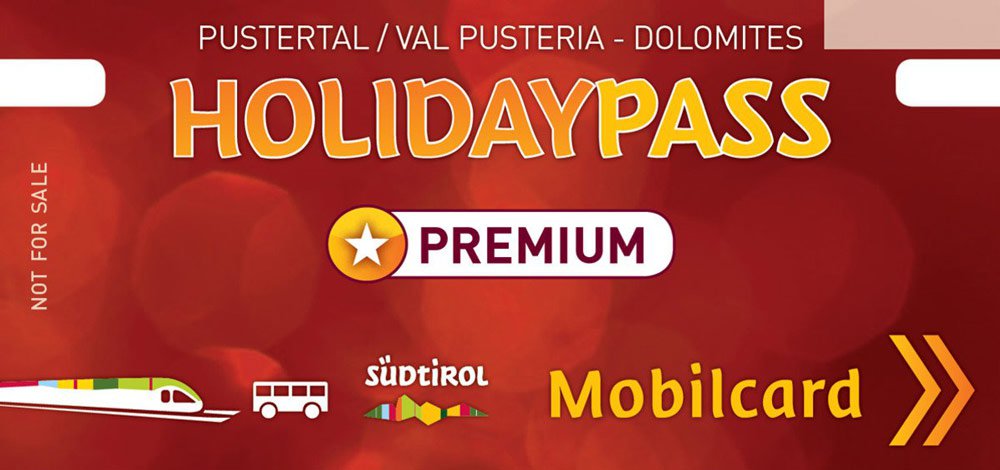 In order to offer our guests maximum comfort even outside of our Hotel Waldrast, we became part of the Tourism Association Terento. Good networking with the surrounding municipalities of the Pusteria Valley gives both you and us many advantages when it comes to planning your vacation and the fulfilment of your wishes. A special bonus that is available to you because of our membership, is the HolidayPass Premium. You will receive the pass from us as soon as you arrive to Terento and check into the Hotel Waldrast. It allows you to use all public transport for free: city buses, ski buses, regional trains and regional cable cars are at your disposal. Thus, during your holiday in Terento you are always mobile and can explore the entire Pusteria Valley and its particularities – whether you are traveling as hikers, sportsmen, adventurers or during a family holiday.
Take advantage of the many services offered by the HolidayPass Premium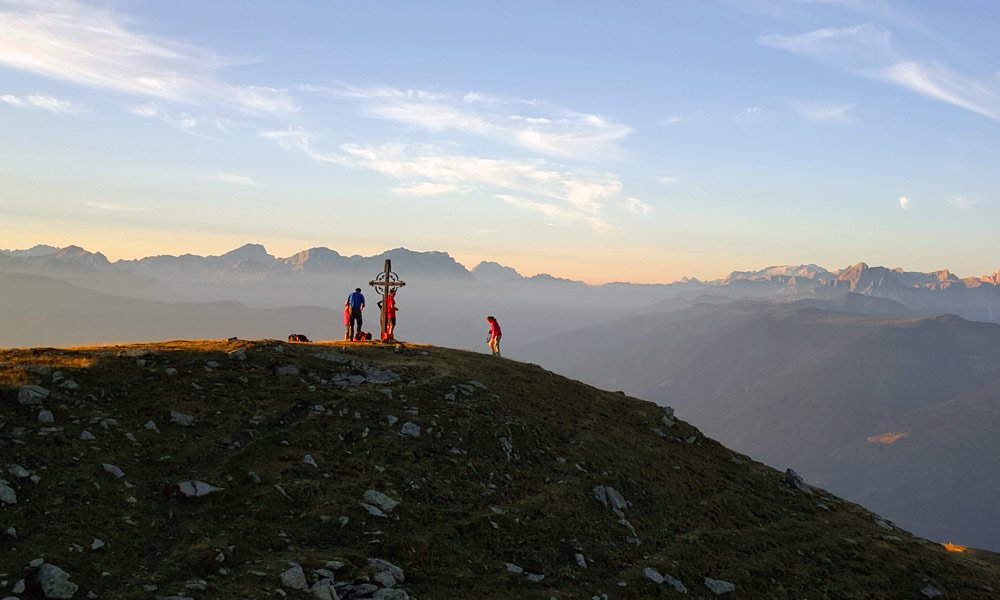 The HolidayPass Premium not only grants you free access to all public transport, but you will also enjoy many benefits from the extensive leisure and activity programme of the Tourism Association Terento. Take advantage of the opportunity to participate for free in the weekly winter programme. From late December to mid-March, several activities are offered – you simply need to sign up the day before by 5 pm at the Hotel Waldrast. You may participate in a guided ski tour at the Sella Ronda, including bus ride and ski guide, or in a snowshoe hike with the Alpine School. However, you can also take a trip to one of the most popular cross-country skiing areas or take a guided ski tour through the Dolomites – the choice is yours!
Also the weekly summer programme offers many leisure activities. How about, for example, a guided walk with the theme "From grain to bread", a sunrise hike, exciting legends hiking, mountain hiking, or a sightseeing tour?
Book your accommodation at the Hotel Waldrast in Terento and take advantage of the many benefits and discounts of the HolidayPass Premium.